,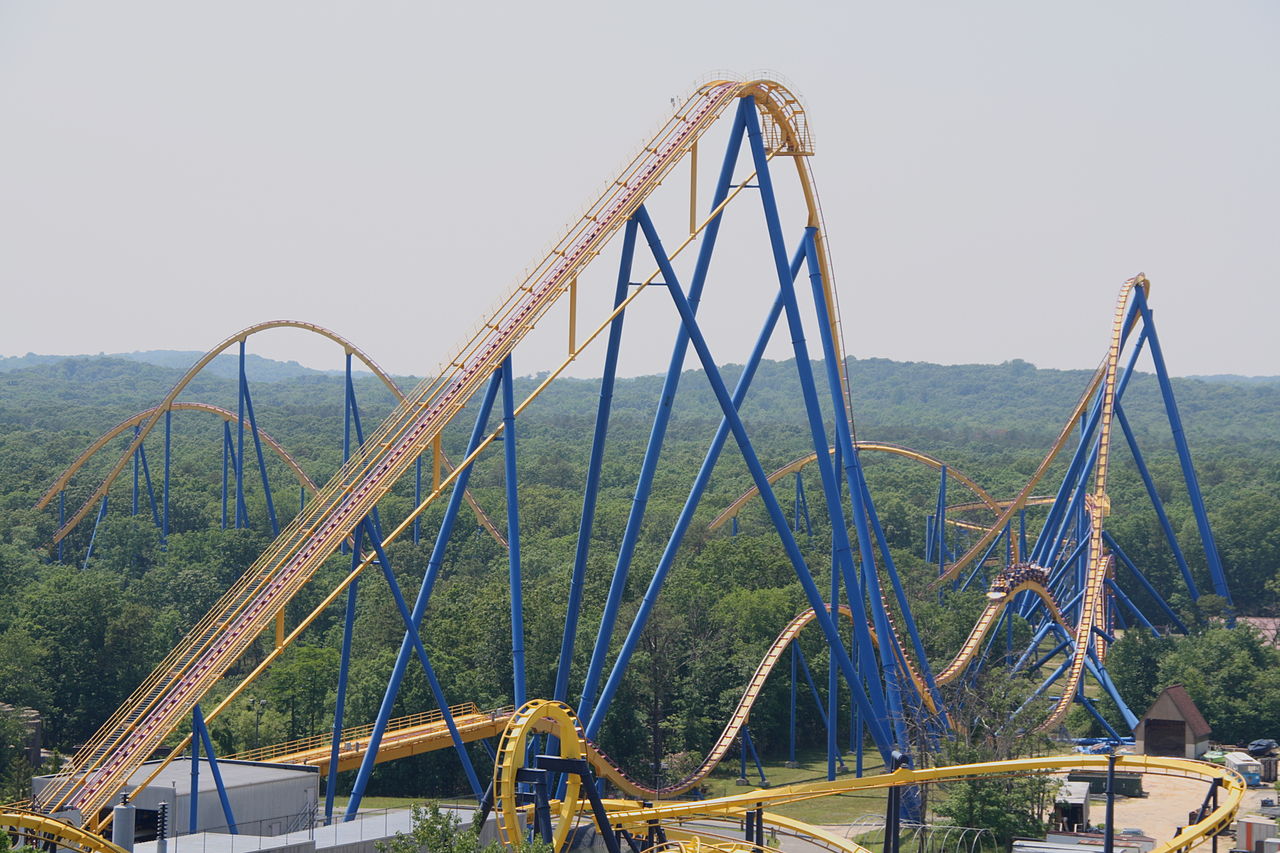 A hypercoaster is any traditional roller coaster with a height or drop measuring greater than 200 feet (61 m). The term was first coined by Arrow Dynamics and Cedar Point with the release of the world's first hypercoaster, the Magnum XL-200, in 1989. Other roller coaster manufacturers later developed their own models: Intamin officially call theirs "Mega Coasters", and Bolliger & Mabillard refer to theirs as "Hyper Coasters".
Roller coasters that broke the 300-foot-barrier (91 m) became known as "giga coasters", while those that broke the 400-foot-barrier (120 m) became known as "strata coasters".
Hypercoasters were originally built for speed and airtime, to counter the trend of constructing bigger and bigger looping coasters. To accomplish this the elements of a hypercoaster often include a large first drop, several additional drops of declining height, a large turn or helix and then many airtime-inducing hills. Hypercoasters are commonly designed with an out and back layout, although some hypercoasters, such as Raging Bull at Six Flags Great America, are built with a twisted design.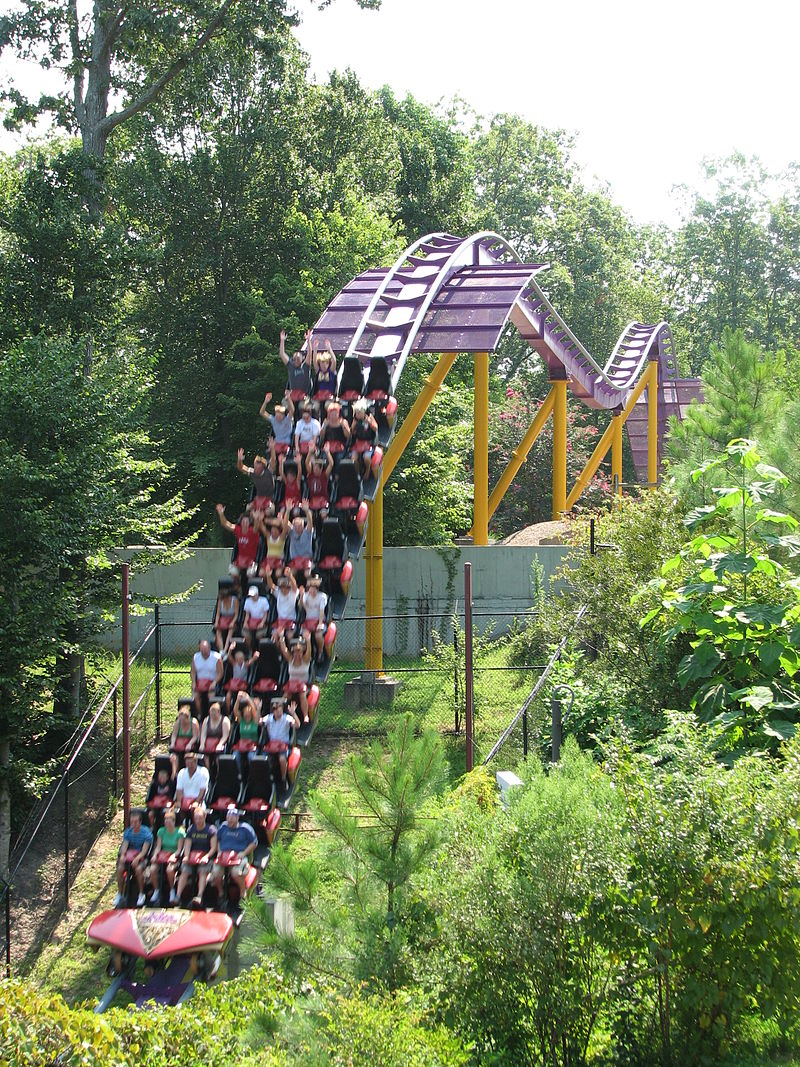 Apollo's Chariot was the first Hyper Coaster designed by Swiss firm Bolliger & Mabillard. It officially opened to the public on March 30, 1999 in Busch Gardens Williamsburg.
The ride has a height of only 170ft, but the firstdrop of 210ft is what this coaster made it a hypercoaster. 8 more hills will follow before the train returns into to station.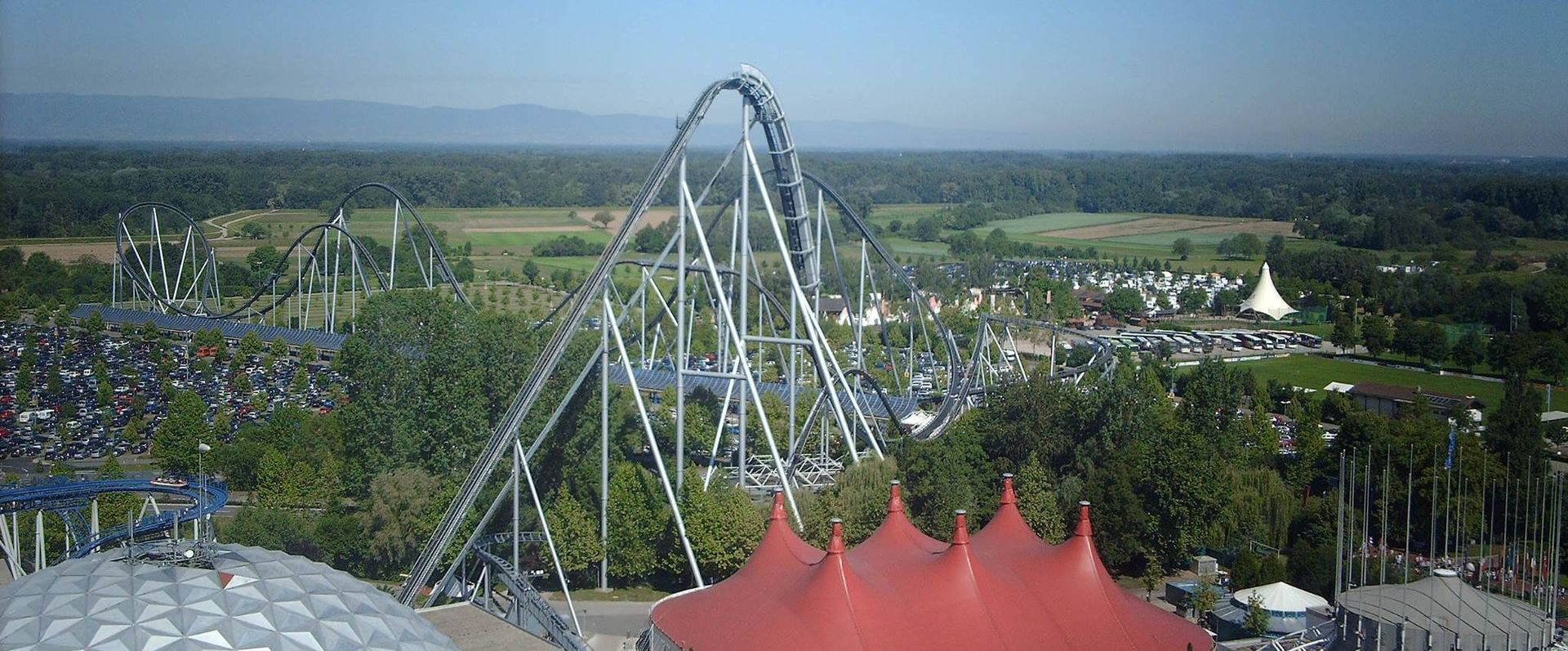 After a couple more hypercoaster build in the USA, Silver Star at  Europa Park in Germany opened on 23 March 2002 as the tallest, longest and fastest rollercoaster in Europe.
This hypercoaster is situated in the French area of Europa Park and is themed and sponsored by Mercedes-Benz.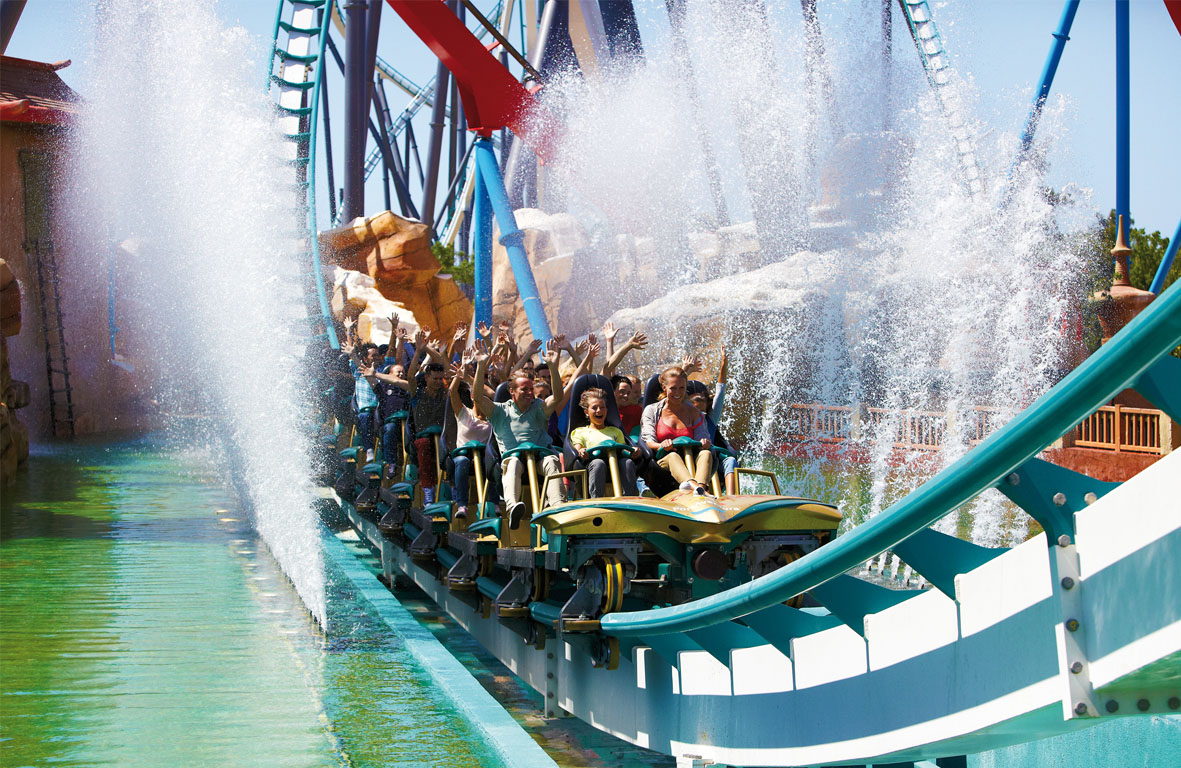 Europa Park lost these records in 2012 to PortAventura in Spain, when they opened Shambhala.
Shambhala is named and themed after the inaccessible land in the Himalayas; Shambhala and is located in the China section of the park.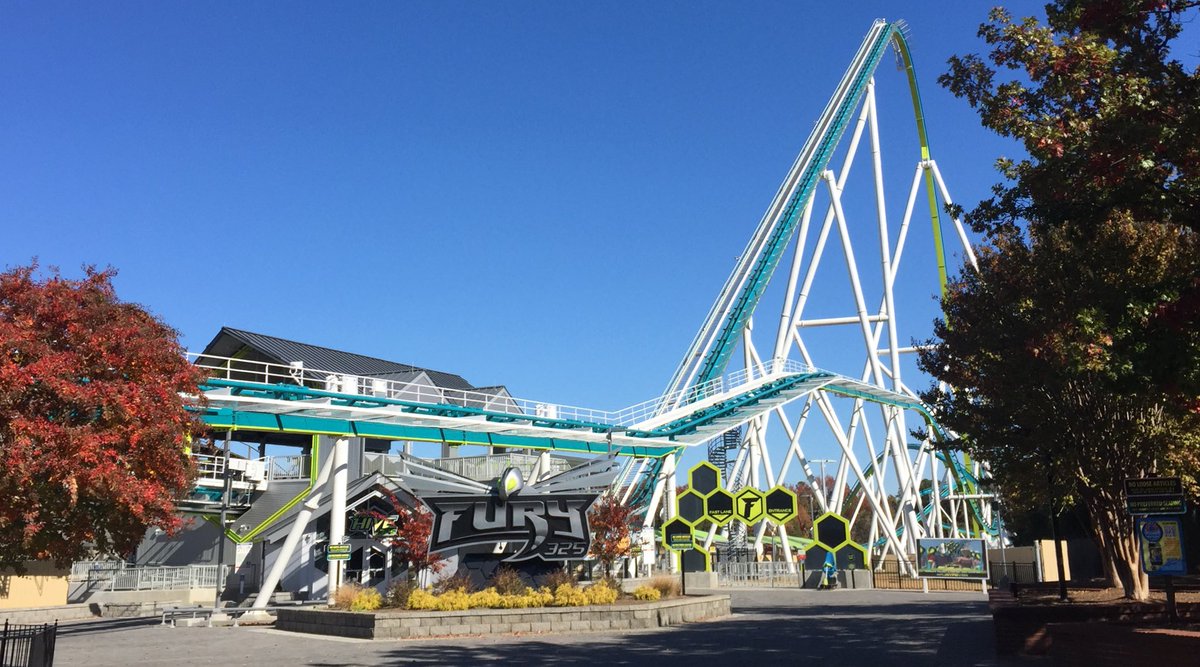 On 25 March 2015, the tallest B&M coaster ever build opened to the public.
The 325ft high Fury325 opened at Carowinds in the USA.
After that the park already opened Intimidator in 2010, Fury325 was the second B&M Hypercoaster that opened in the park. But with a height of 325ft Fury325 is actually called a Giga Coaster.
Actually Carowinds is NOT the first themepark with 2 B&M hypercoasters/Gigacoasters.
Canada's Wonderland was the first park to do this. They opened Behemoth in 2008 and the taller Leviathan gigacoaster in 2012.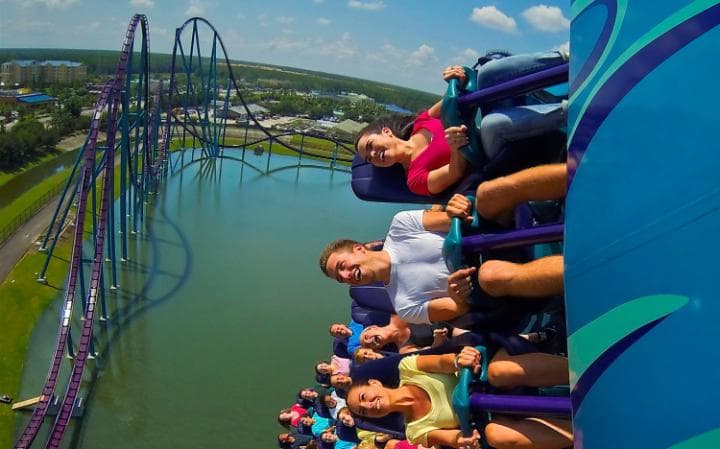 In 2016 Mako opened to the public in SeaWorld Orlando. This more traditional hypercoaster is the last one they have build.
For 2017 or 2018 no hypercoasters are planned for construction.