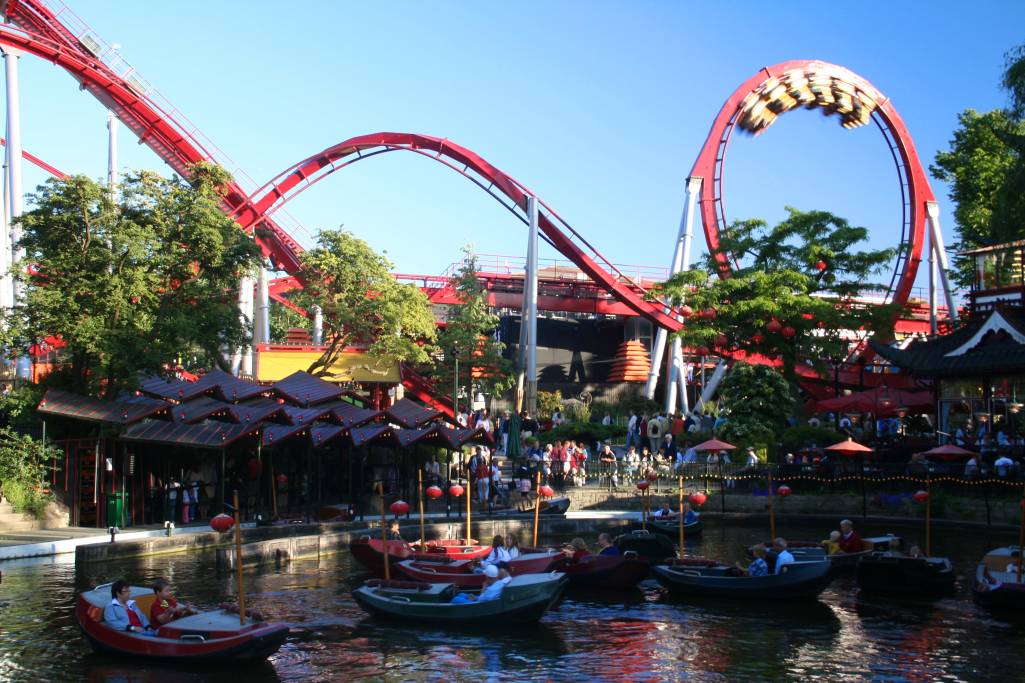 Dæmonen is a steel Floorless Coaster roller coaster at the Tivoli Gardens amusement park located in Copenhagen, Denmark. Designed by Bolliger & Mabillard, it reaches a height of 92 feet (28 m), is 1,850.4 feet (564.0 m) long, and reaches a maximum speed of 48 miles per hour (77 km/h). The roller coaster features a vertical loop, an immelmann loop, and a zero-gravity roll. Dæmonen replaced Slangen, a family roller coaster, and officially opened on April 16, 2004. A record number of guests attended the park that year, but the public has since given the ride mixed reviews.
Statistics:
Length: 1.850,4 ft
Height: 92 ft
Drop: 65,6 ft
Inversions: 3
Speed: 48 mph
Duration: 1:46
G-Force: 4.0
Elements: Chain Lift Hill, Loop, Immelmann, Zero-G Roll
Capacity: 1,200 riders per hour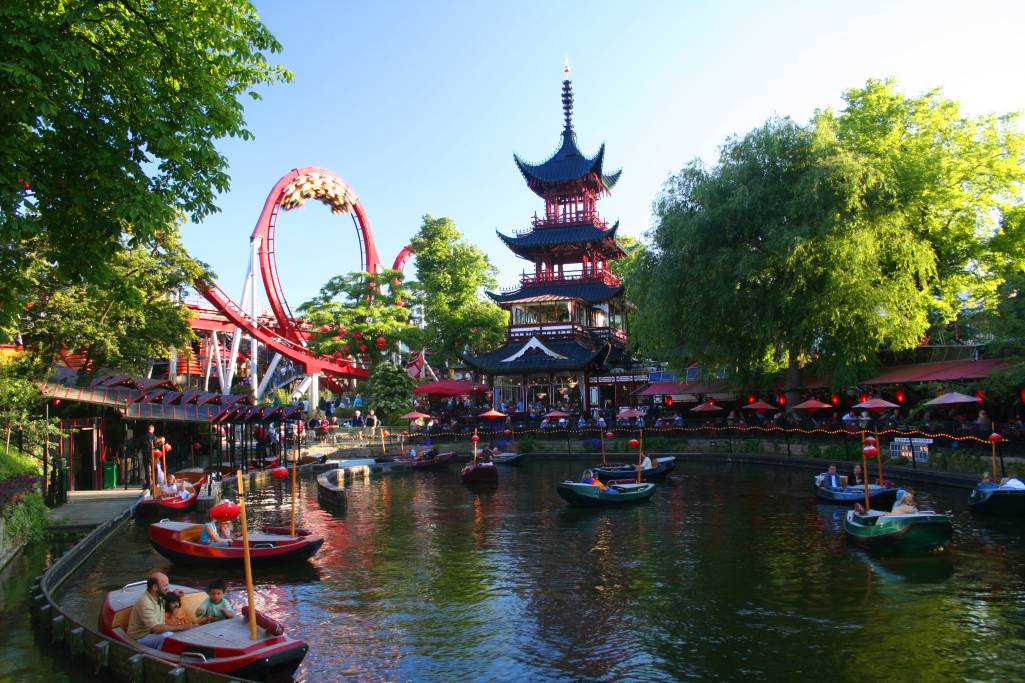 After riders have boarded and the station floor is retracted, the train begins to climb the 92-foot-tall chain lift hill. Once at the top, the train makes an approximate 180-degree downward left turn followed by an upward right turn. Following the turn, the train enters the main 65.6-foot drop reaching a top speed of 48 miles per hour leading directly into a vertical loop. The train then immediately goes through an immelmann loop. Next, the train makes a slightly banked right turn into a zero-gravity roll. After an upward left turn, then another right turn, the train rises up leading into the final brake run. The train then makes a 180-degree left turn leading back to the station. One cycle of the ride lasts about 1 minute and 46 seconds.

P4ZG8

More Info:
* http://rcdb.com/2504.htm
* https://en.wikipedia.org/wiki/D%C3%A6monen
* http://www.tivoligardens.com/