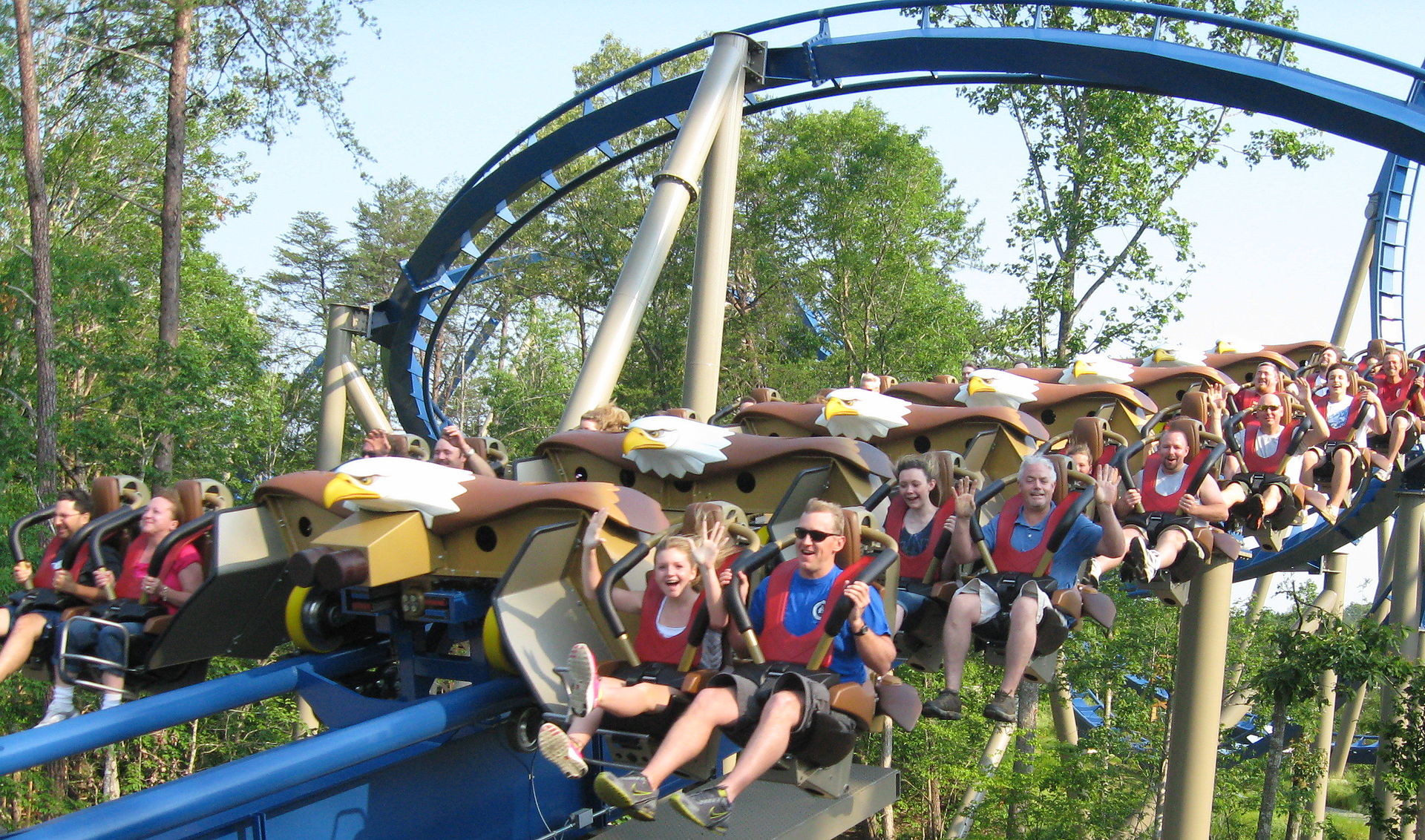 A Wing Coaster is a type of steel roller coaster manufactured by Bolliger & Mabillard where pairs of riders sit on either side of a roller coaster track in which nothing is above or below the riders. Development of the Wing Coaster began between 2007 and 2008 leading to the opening of Raptor at Gardaland, the world's first Wing Coaster, on 1 April 2011.
There are currently eight Wing Coasters operating worldwide and 3 under construction.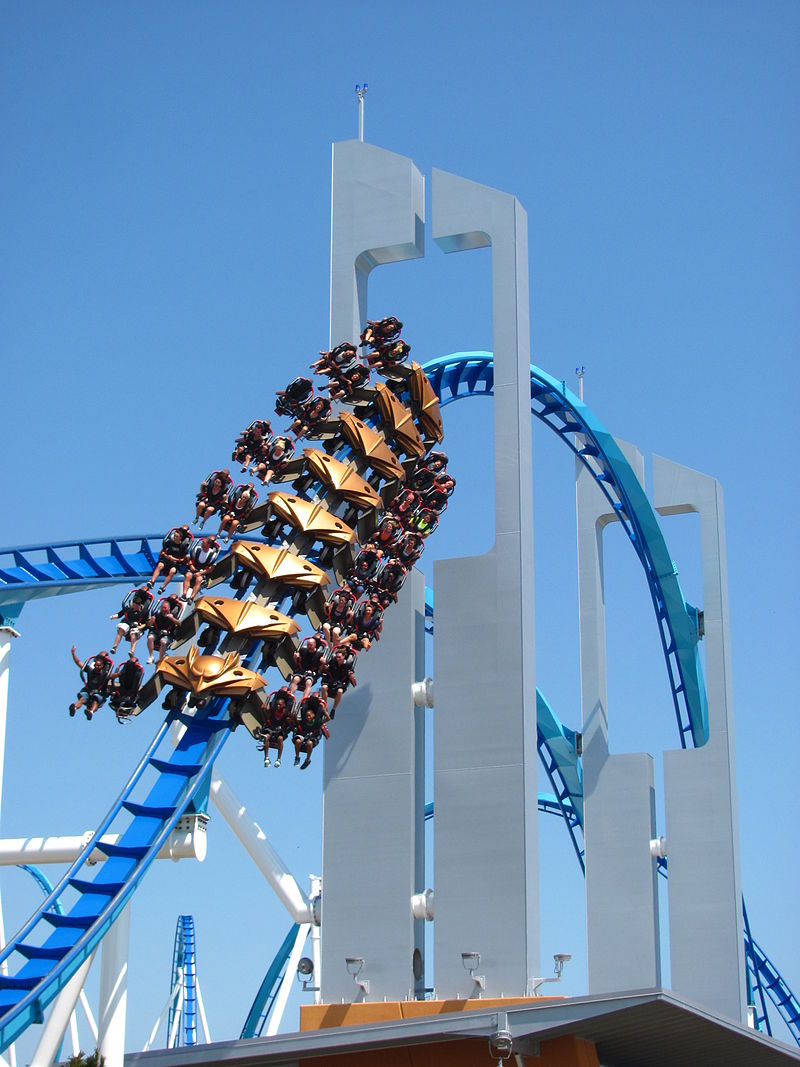 After the succesfull opening of Raptor, quickly followed more Wing coasters.
The second installation was The Swarm at Thorpe Park in the United Kingdom, which opened on on 15 March 2012.
The first wing coaster announched for the USA was X-Flight, which opened at Six Flags Great America on 16 May 2012. Dollywood's Wild Eagle actually opened earlier on 24 March 2012, making it the first Wing Coaster in North America.
The third installation in the USA followed the next year with the opening of Gatekeeper at Cedar Point. When opened at 11 May 2013, this wing coaster has the records for height, length, speed and number of inversions.
The records for length and speed went to Parrot Coaster which opened on 25 january 2014 at Chimelong Ocean Kingdom in China. This is also the first wing coaster with a splash effect.
The next year opened Thunderbird at Holiday World in the USA. This wing coaster is not only the first launched wing coaster, but also the first launched coaster completely build by Bolliger & Mabillard. Incredible Hulk at Universal Islands of Adventure has a launch, but this launch is not build by B&M but by other compagnies.
For 2017 3 more wing coasters are under construction in themeparcs all located in China.