Bolliger & Mabillard, is specialized in the delivery of custom-designed roller coasters. Each roller coaster is conceived to answer the specific needs and desires of the client and to adapt perfectly to the available topography.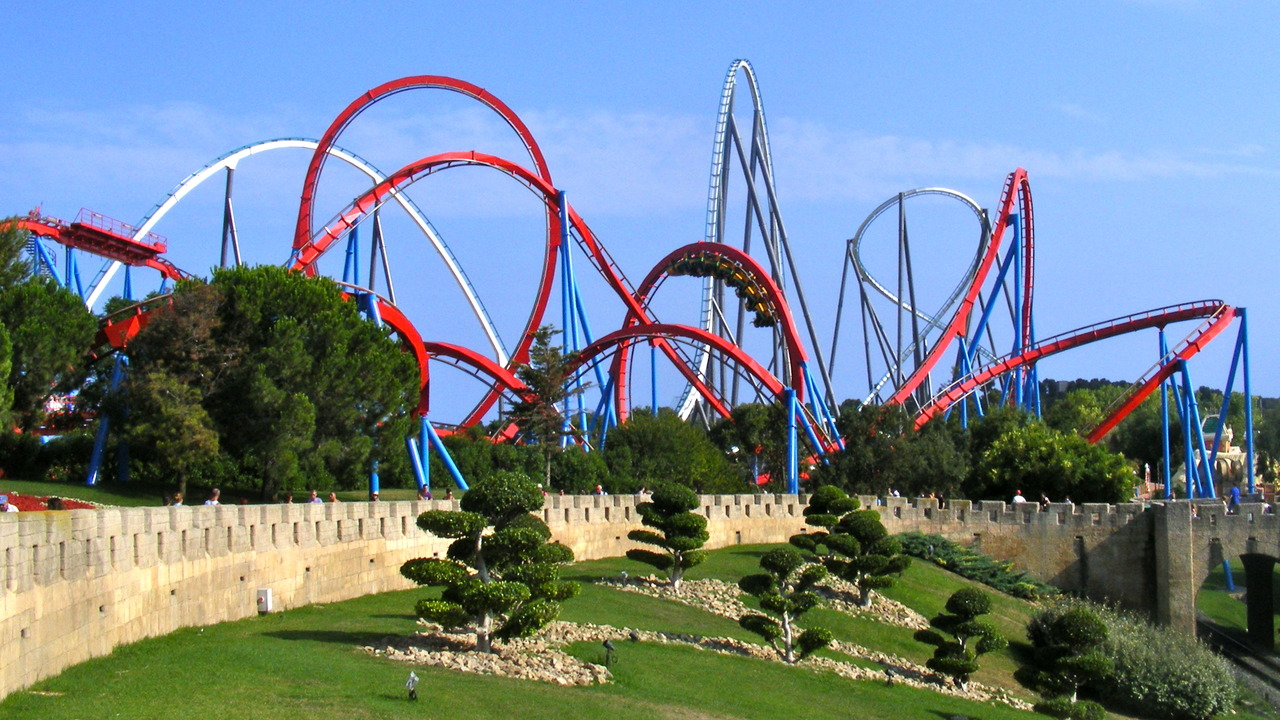 Bolliger & Mabillard brings its original ideas to the amusement industry backed by sophisticated engineering, a broad base of practical experience, together with first-rate quality control and fast, conscientious after-sales service.
The company enjoys a worldwide reputation among the amusement parks clientele for providing and maintaining extremely smooth rides on all of its coaster designs.
Bolliger & Mabillard is committed to providing quality products and services, for complete client satisfaction.
In 1988 the company was founded by Walter Bolliger and Claude Mabillard, with Bolliger as president and Mabillard as vice-president. Since 1988, B&M has built over 100 roller coasters around the world and have pioneered several new ride technologies, most notably the inverted roller coaster which debuted in 1992 with Batman The Ride @ Six Flags Great America.
Other rollercoaster types invented by B&M are the Floorless coaster, Dive coaster and Wing coaster.
B&M also perfected coaster types invented by other companies, with for example the addition of a different/better train design, like the Stand-up coaster, Hyper coaster, Sit-down Coaster, Family Coaster and Flying coaster.