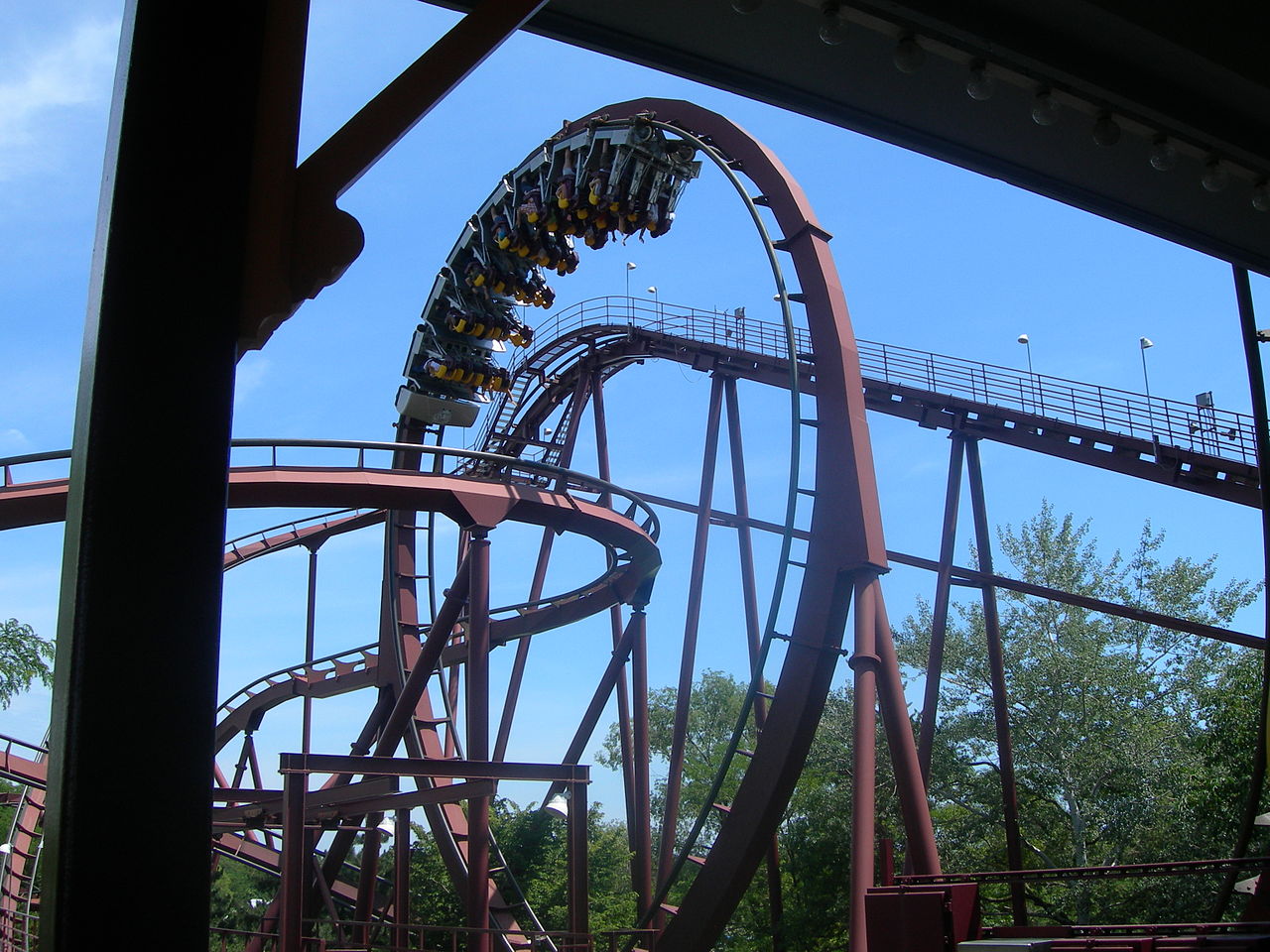 A stand-up roller coaster is a roller coaster designed to have the passengers stand through the course of the ride. These roller coasters are very intense, and generally carry taller height restrictions than other rides.
The first stand-up roller coasters in the world were actually built as standard roller coasters, but got stand-up trains fitted later on.
The first time a stand-up train was fitted to a regular sitdowncoaster was in 1982, when Yomiuriland in Japan added a stand-up train to their Togo coaster Momonga from 1979.
Also in the USA the first stand-up coasters were converted from sitdown coasters like they did in Japan. This was the Arrow designed Screamroller from 1976, which got stand-up trains fitted in 1983.
The first purpose build stand-up coaster was the King Cobra at Kings Island, USA.
This Togo build stand-up coaster opened to the public in 1984, and closed down in 2001. After a couple of years standing it was removed from the park in 2006.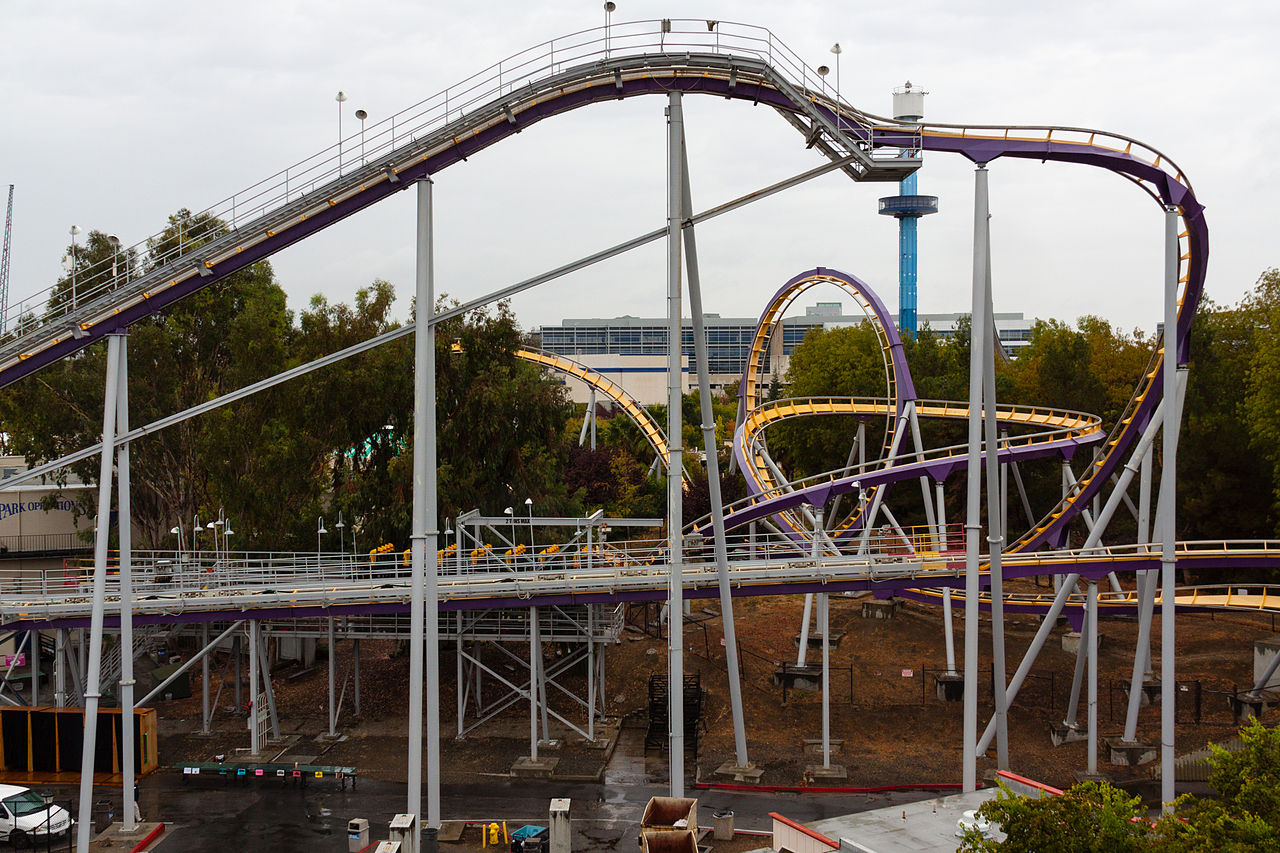 After Togo and Intamin, Bolliger & Mabillard were only the third company that build stand-up rollercoasters.
The very first rollercoaster they ever build was a stand-up coaster. It was Iron Wolf and opened in 1990 at Six Flags Great America.
In 2011 they closed this coaster and moved it to Six Flags America were it reopened in 2012 as Apocalypse.
The second stand-up coaster B&M has build was Vortex at Paramount's Great America (now called California's Great America) and opened in 1991.
It was almost the same size as the Vortex stand-up coaster that opened the next year at Carowinds.
The ride at CGA closed in 2016 and will be converted to a floorless coaster, just like they did with the former Mantis stand-up coaster at Cedar Point. This coaster was converted to floorless too and reopened in 2015 as Rougarou.
After Mantis in 1996, Chang at Six Flags Kentucky Kingdom was the fifth stand-up coaster B&M build. This ride opened in the park in 1997, but was removed to be relocated and reopend in 2011 as Green Lantern at Six Flags Great Adventure.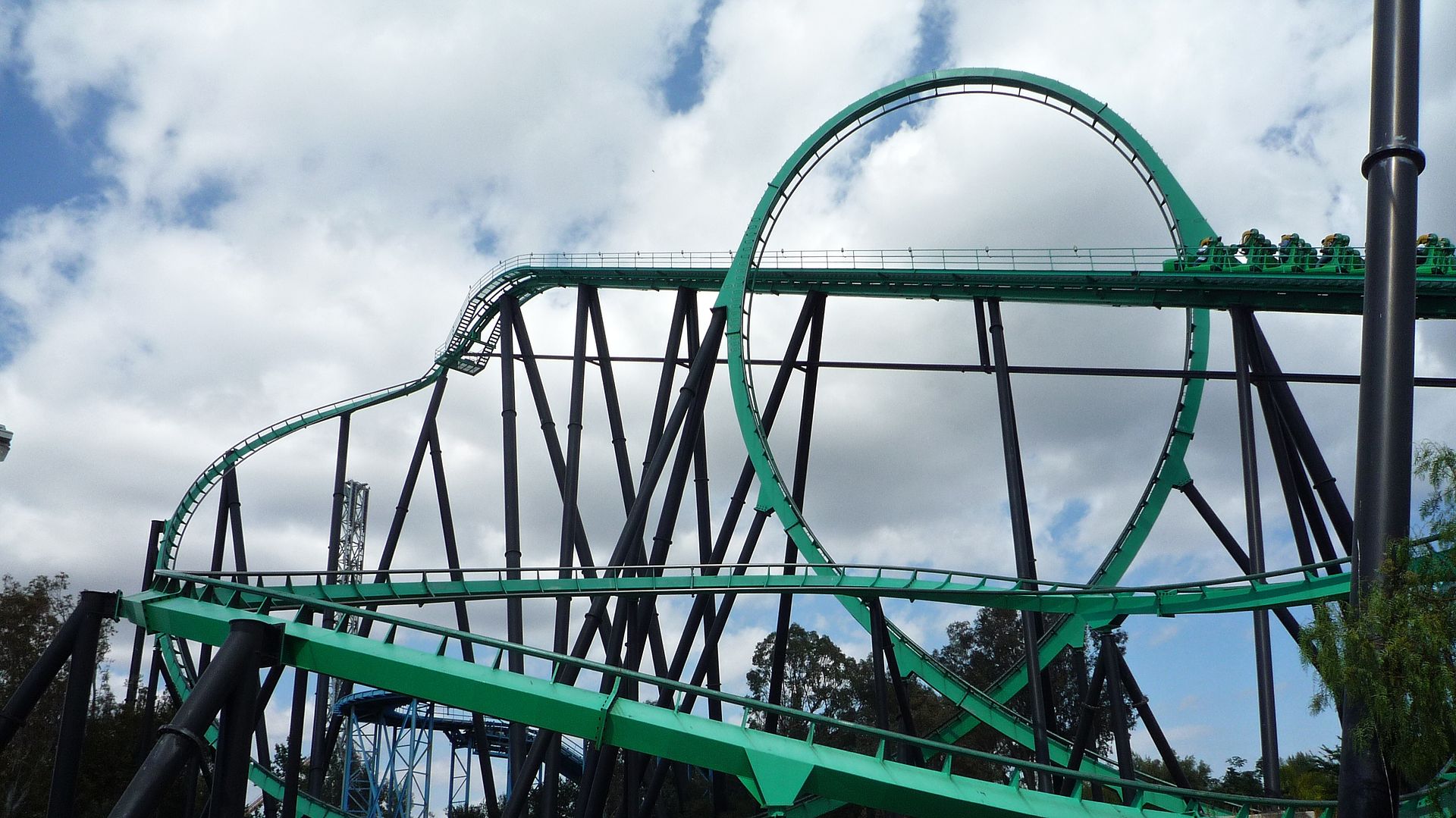 The sixth stand-up rollercoaster B&M has build was Riddler's Revenge at Six Flags Magic Mountain. This record breaking stand-up coaster opened in 1998 and set world records for this type of coaster in height, drop, speed, length and number of inversions.
For many fans this is still the best stand-up coaster on the planet.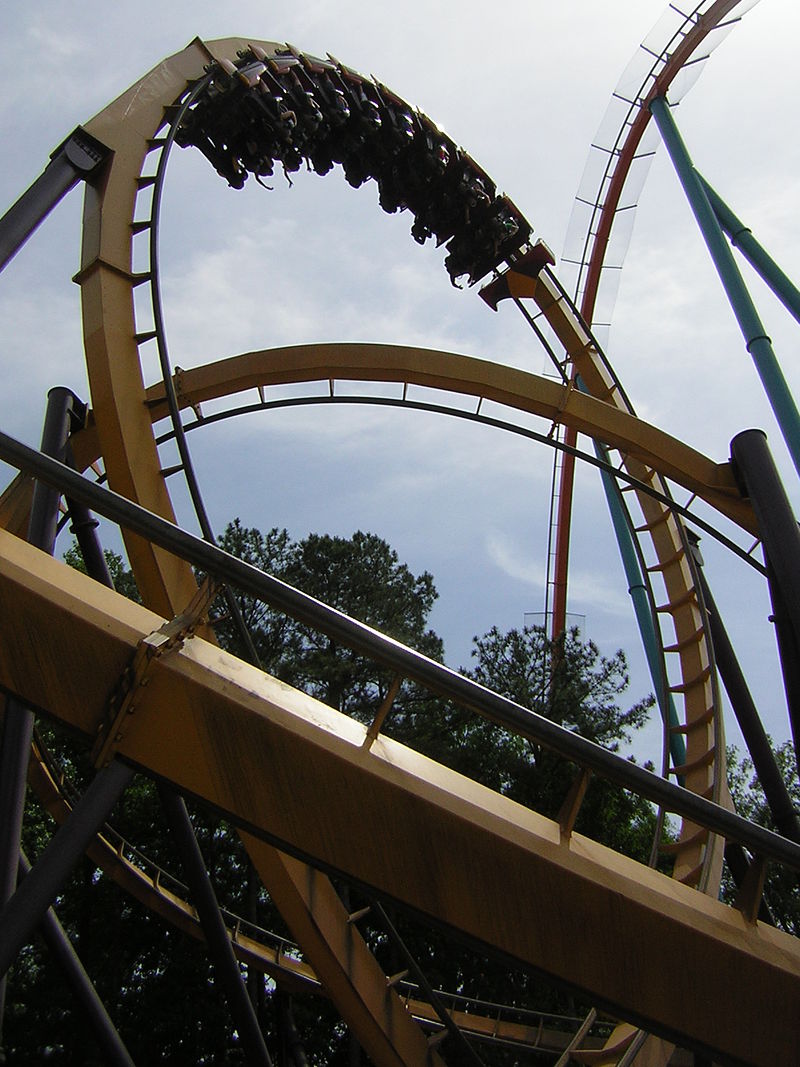 The seventh and last new stand-up rollercoaster B&M has build was the Georgia Scorcher and opened in May 1999 at Six Flags Over Georgia.
Unlike Mantis, Chang and Riddler's Revenge, which opened at Cedar Point in 1996, Six Flags Kentucky Kingdom in 1997 and Six Flags Magic Mountain in 1998 respectively, Georgia Scorcher did not continue the trend of the world's tallest and fastest stand-up roller coasters. Its layout is more modest, in fitting with the long, narrow site selected for it.