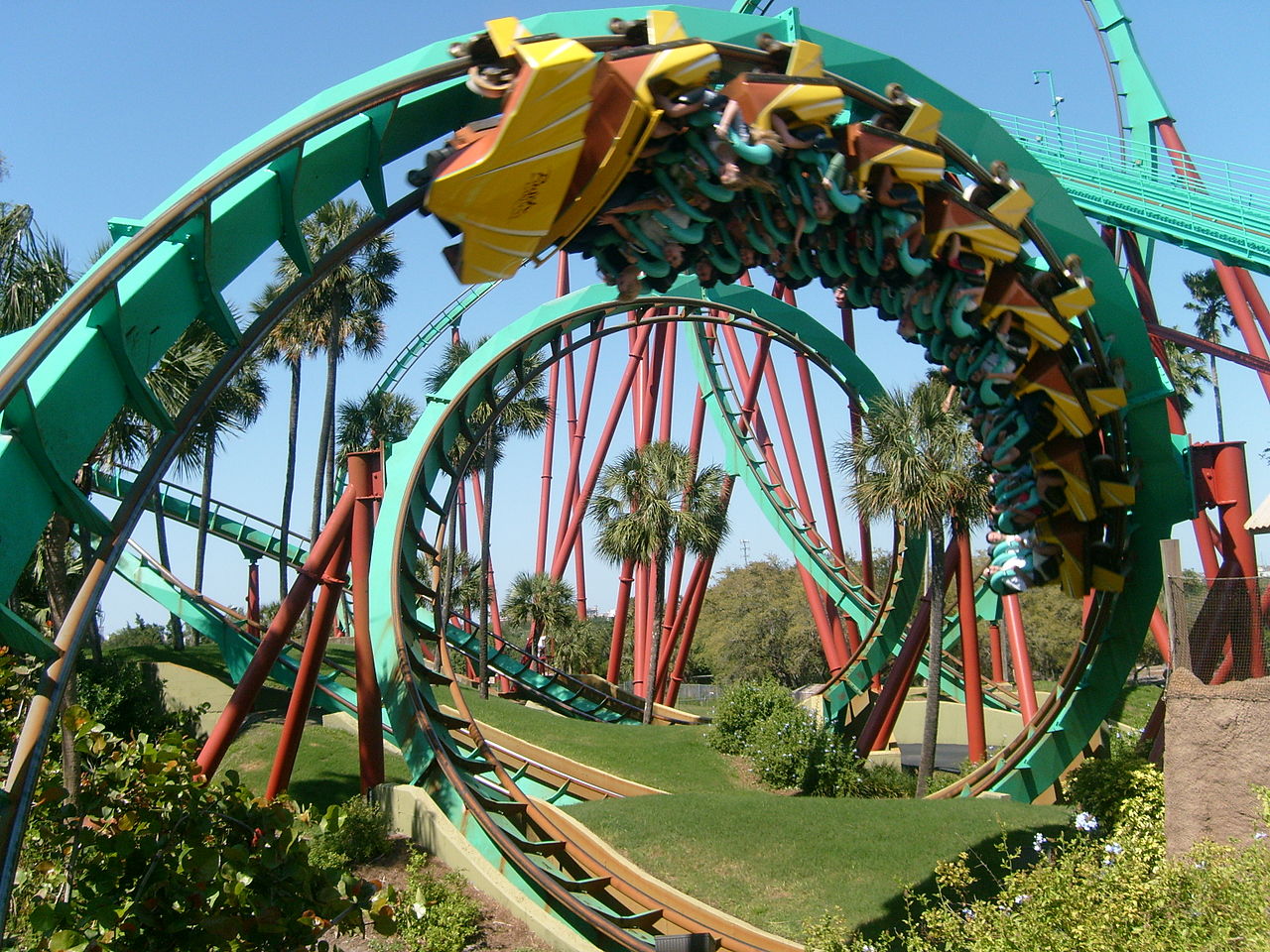 The Sitdown Coaster from Bolliger & Mabillard is not a design invented by B&M, but only a design prefected by them. Steel sitdown coasters are the oldest type of steelcoaster and the oldest example still in operation is a small steel coaster called Rodelbaan at Waarbeek in The Netherlands. The coaster opened to the publiek in the 1930's.
The reason why B&M started making sitdown coasters, was because of a question from Anheuser-Busch Entertainment Corporation the owners of Busch Gardens Tampa. They wanted a impressive new ride for their themepark. And with B&M as a upcoming constructor, they were asked to build this new rollercoaster.
When Kumba opened to the public on 20 april 1993 it was the rollercoaster with the world's tallest vertical loop (114ft) and was also the tallest, fastest and longest roller coaster in Florida.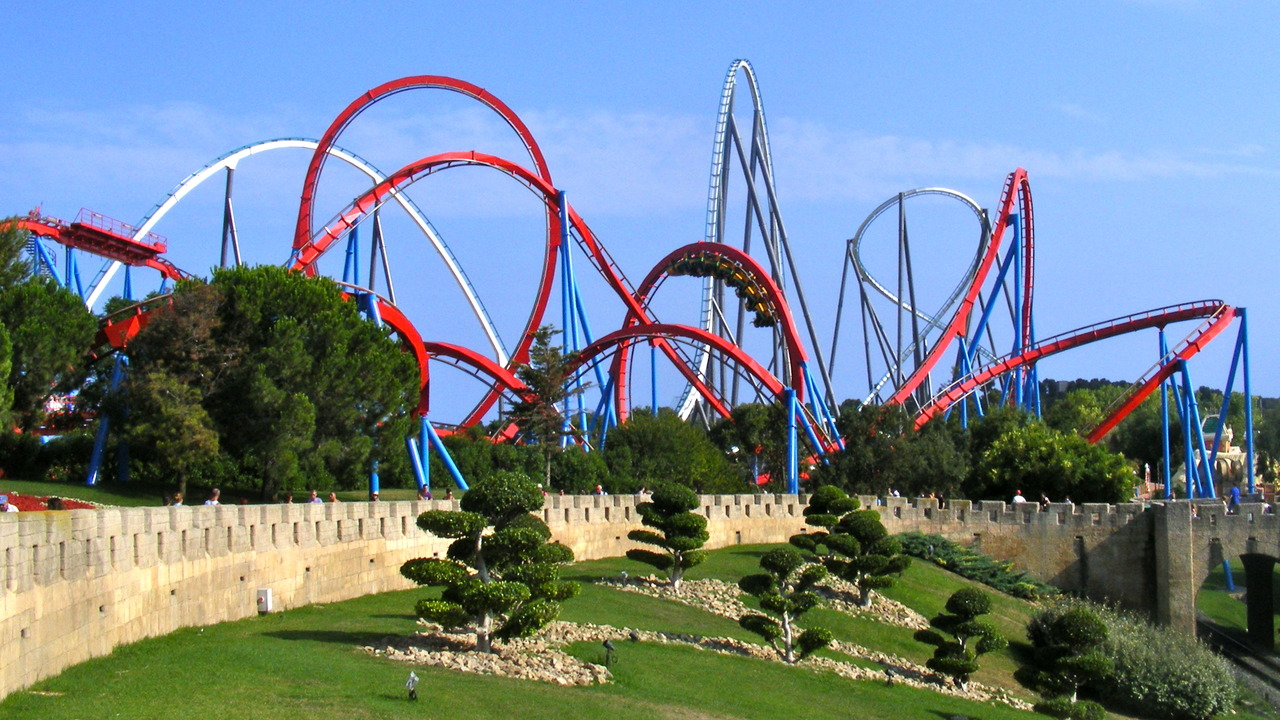 In 1995 the record for tallest inversion and the highest number of inversions on a rollercoaster went to Dragon Khan, which opened that year  at PortAventura in Spain.
The first vertical loop has a height of 118ft and seven more inversions, including a second vertical loop will follow.
The theme for this ride is based on Chinese mythology: the Dragon Khan was the reincarnated spirit of the evil Prince Hu of Beijing. His fury was unleashed each time a human dared to climb atop his back. This links in with the fact that the ride is located at the very back of the park in the Chinese themed area. Due to this ride's placement, it can be seen from anywhere inside the park, as well as from nearby hotels and the Reus airport.
Dragon Khan lost the world record for the number of inversions in 2002, when Colossus opened at Thorpe Park in the UK. This Intamin build rollercoaster has 10 inversions.
Dragon Khan thus far, has more inversions than any other B&M coaster made before or after.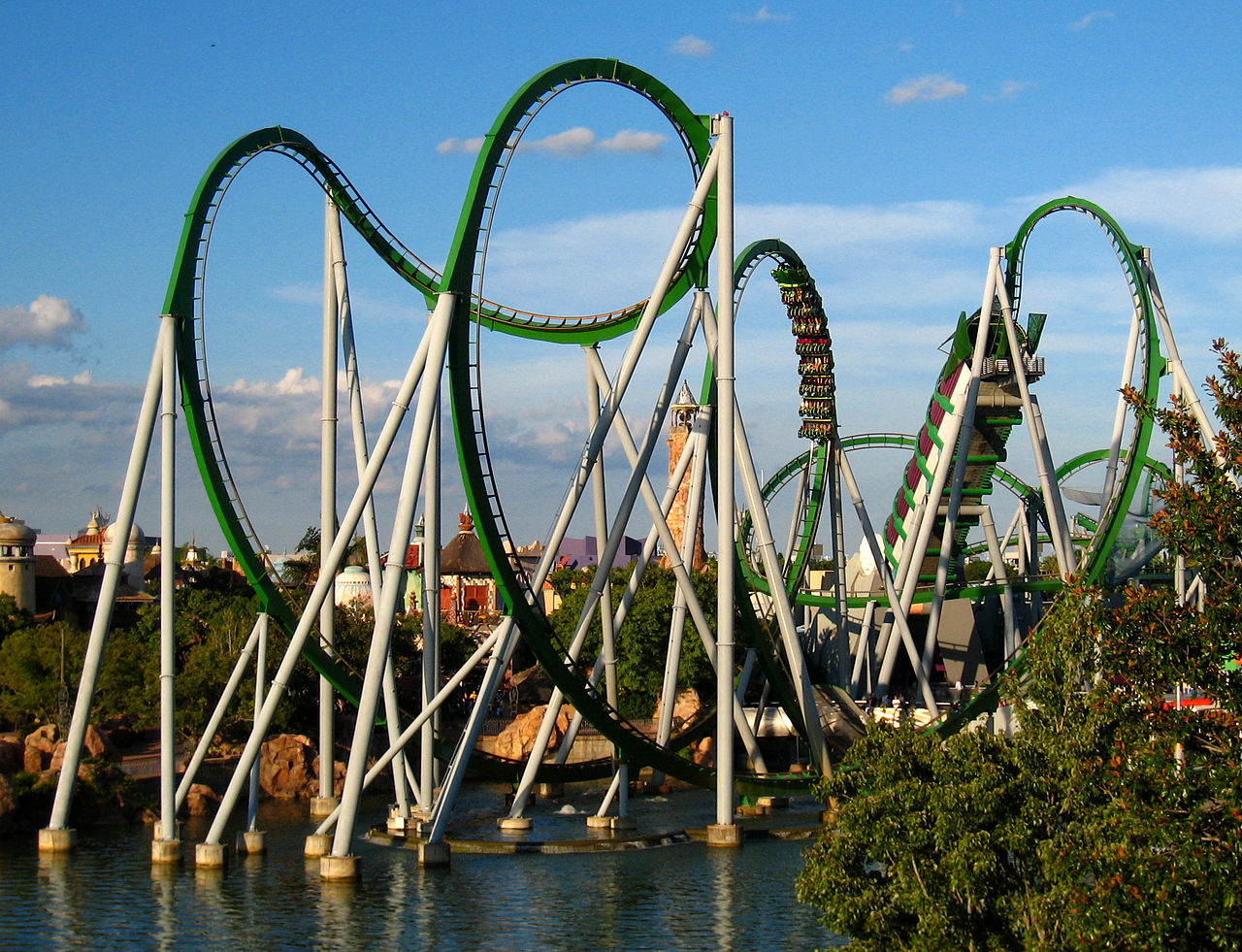 In 1999 B&M opened their third sitdown rollercoaster at the Universal Island's of Adventure themepark in the United States.
Incredible Hulk has a prototype launch system, because the designers of the ride wanted it to simulate being fired out of a cannon. This launch system is the only part of the ride not constructed by B&M, because they did not have the technology for it.
In 2001 a fourth sitdown coaster followed at Silver Dollar City in the United States.
Wildfire is with a length of 3.073ft the shortest sitdown coaster B&M has build, it also has the least number of inversions.
The last sitdown coaster B&M has build was Led Zeppelin – The Ride at the short lived Hard Rock Park in the USA. This ride and the park opened in 2008 and closed in 2009.