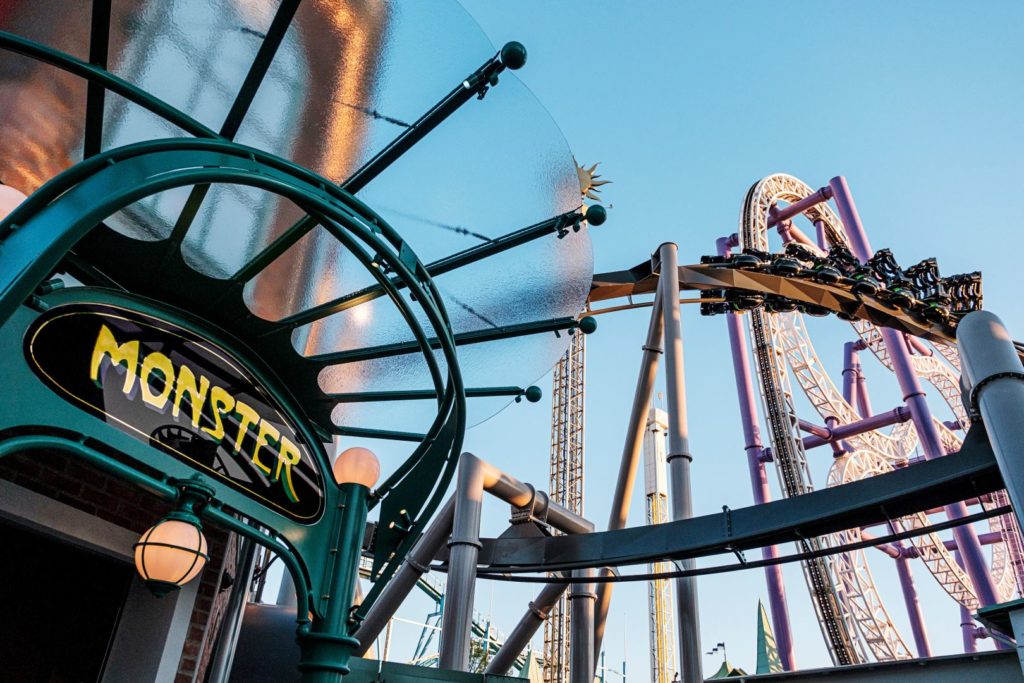 Monster is a steel inverted roller coaster at Gröna Lund in Stockholm, Sweden. The coaster was manufactured by Bolliger & Mabillard and is the park's largest investment to date, which a price tag of 450 million Swedish krona (approximately €44.3 million). Development and construction of the coaster took several years, and a third of the park was redesigned to accommodate it. Monster opened to the public on June 2, 2021
Statistics:
Length: 2.296,6 ft
Height: 111,5 ft
Inversions: 3
Speed: 55,9 mph
G-Force: 4.5
Elements: Chain Lift Hill, Zero-G Roll, Jr. Immelmann, Corkscrew, Zero-G Roll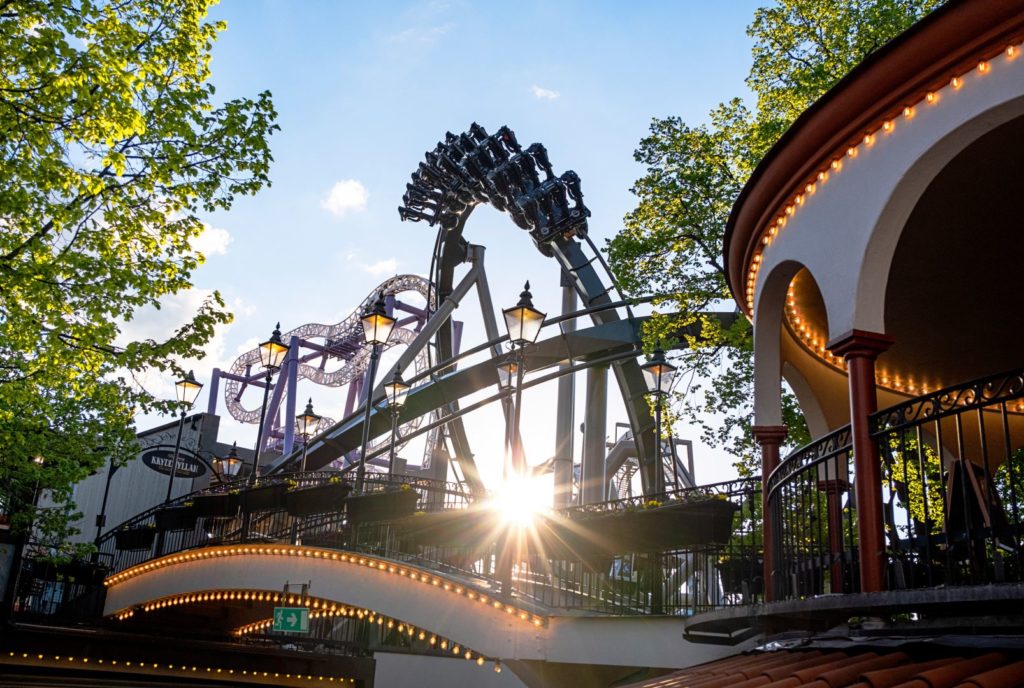 In order to access Monster, guests must descend to the station below ground.
Upon dispatch, the train makes a left hand turn out of the station and into the lift hill, where it ascends aboveground to a peak height of 111.5 feet (34.0 m). Facing the waterfront, the train exits the lift hill into a tight curved drop – reaching a top speed of 55.9 mph (90.0 km/h) – and hastily enters into the first of three inversions; a zero-g roll. The train immediately navigates a Junior Immelmann loop and is followed shortly by a corkscrew inversion before entering a sweeping right hand turn by the park's northern boundary.
Riders pop up into a counter-clockwise 270° helix around a central column, and then drop down into the ride's second and final corkscrew inversion. The coaster makes a right hand turn into its finale section, passing through a tunnel and rising over the brakes, where it makes a final left-hand turnaround close to the Jetline roller coaster before hitting the final brake run. The brake run takes riders down a controlled descent back below ground, where they pass through the transfer track and re-enter the station when cleared to do so. Riders then disembark the train and make their way back to ground level.
More Info:
* https://rcdb.com/15212.htm
* https://en.wikipedia.org/wiki/Monster_(Gr%C3%B6na_Lund)
* http://www.gronalund.com/